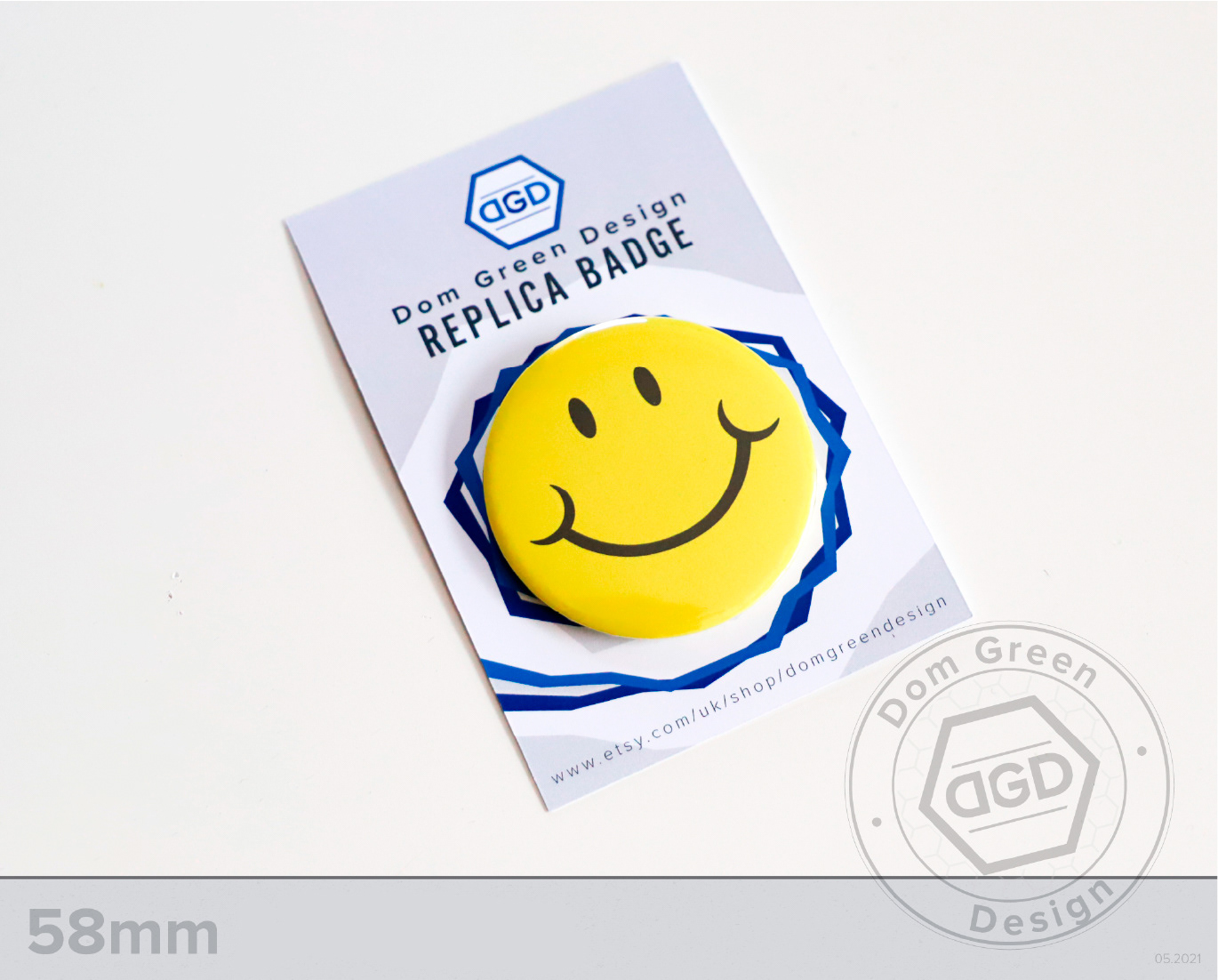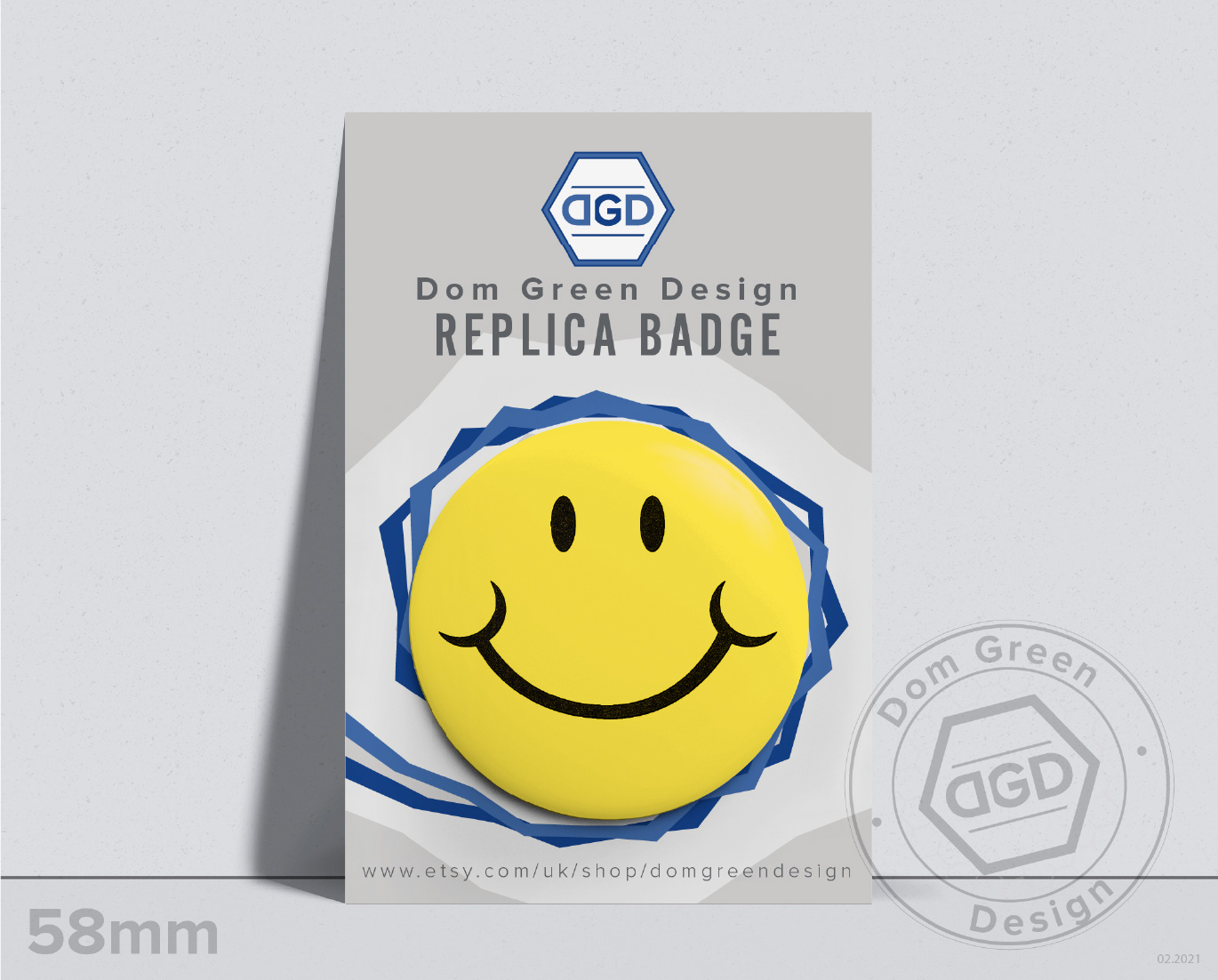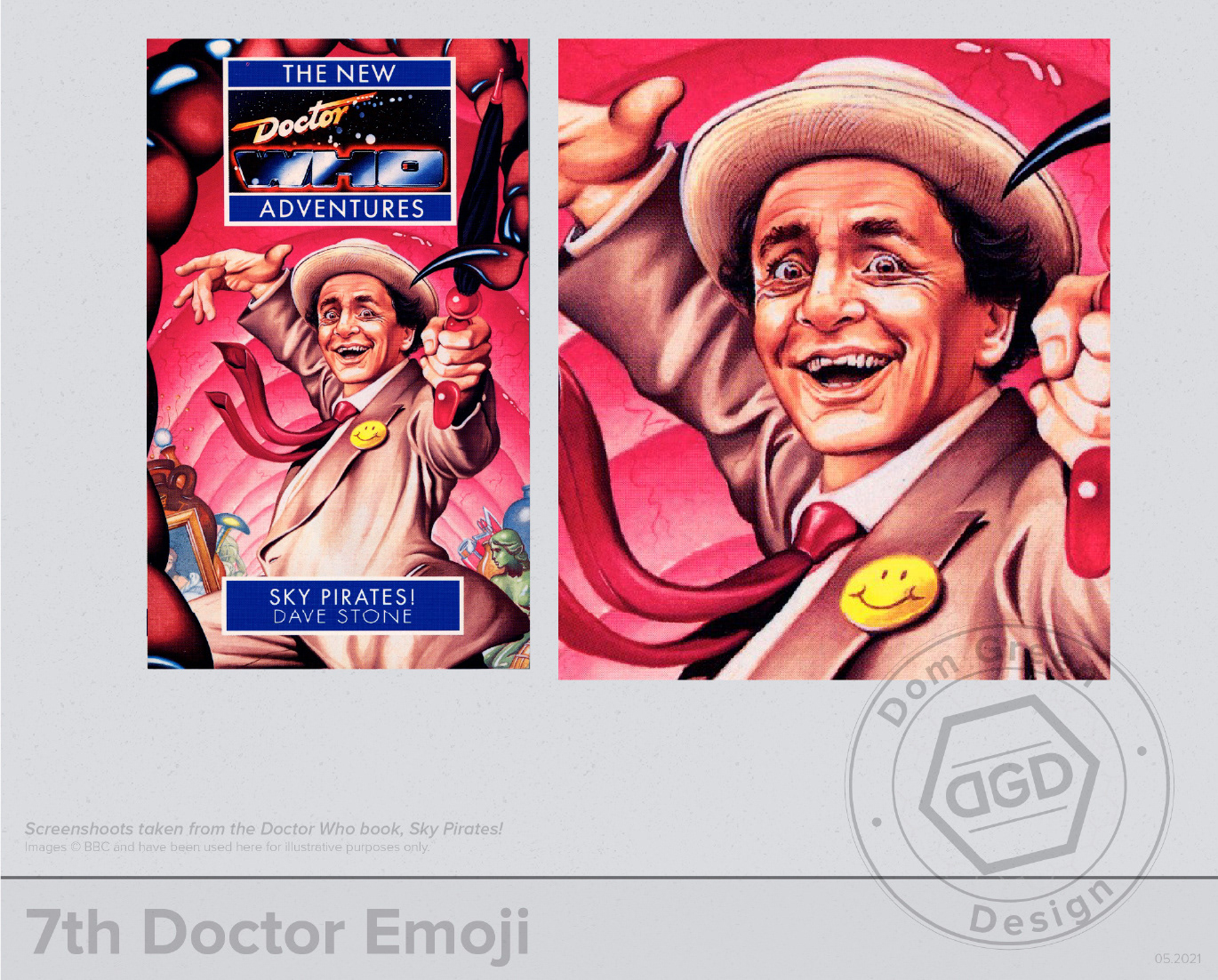 The badge showcased above are all available to purchase from my Etsy Store in the link below
This 58mm badge has been inspired by the hit BBC Science Fiction drama Doctor Who. During the 1990's Doctor Who had disappeared from our screens, the only way to get new Doctor Who content was through Virgin New Adventure Books. A number of book covers that featured the 7th Doctor also meant a new outfit, this outfit featured a pin back of a large smiley face on a yellow background. From those book covers I was able to replicate that badge.

This design has been replicated to match, as close as possible, to the badge that featured on the book covers. This badge has been based on standard badge dimensions, 58mm diameter.