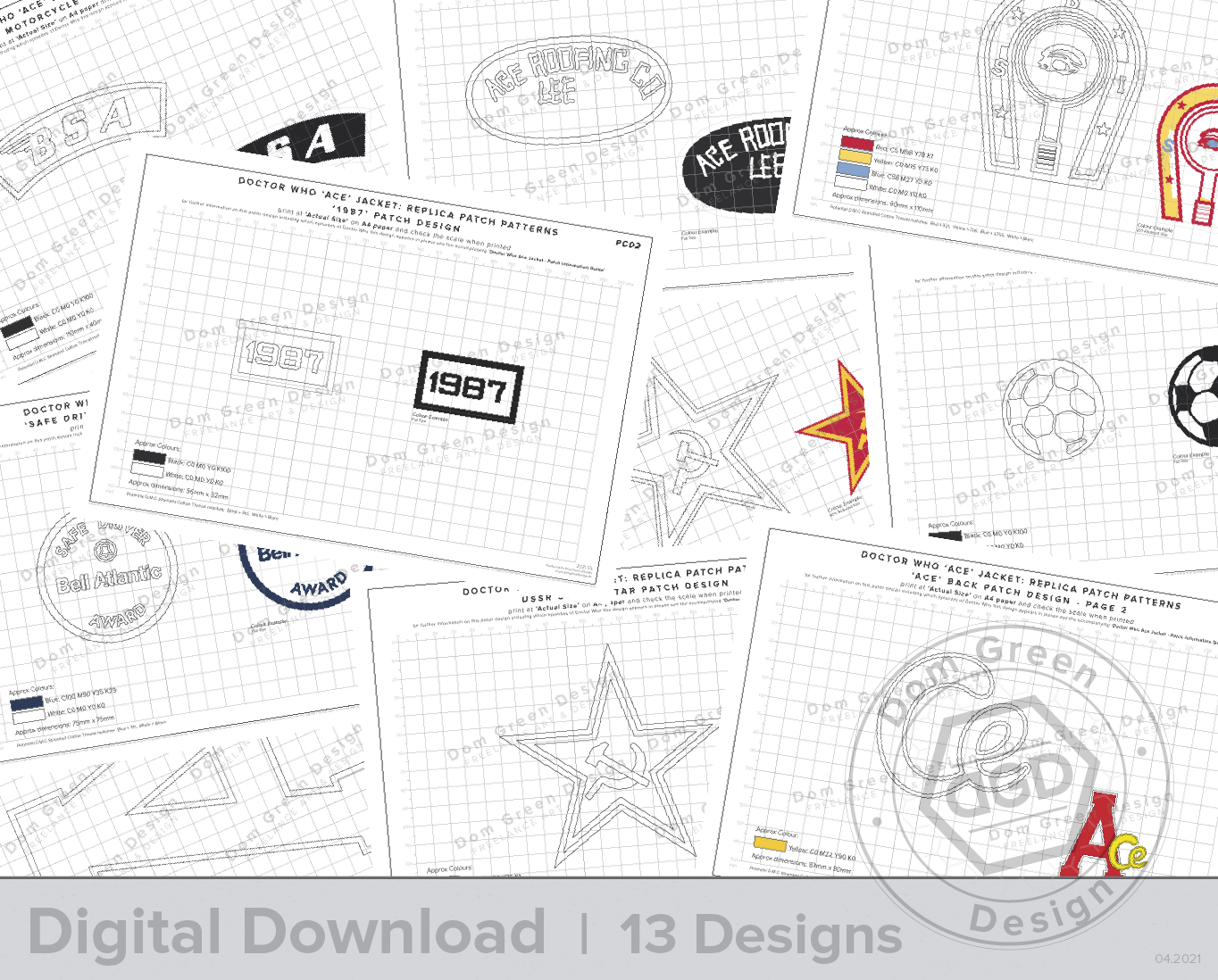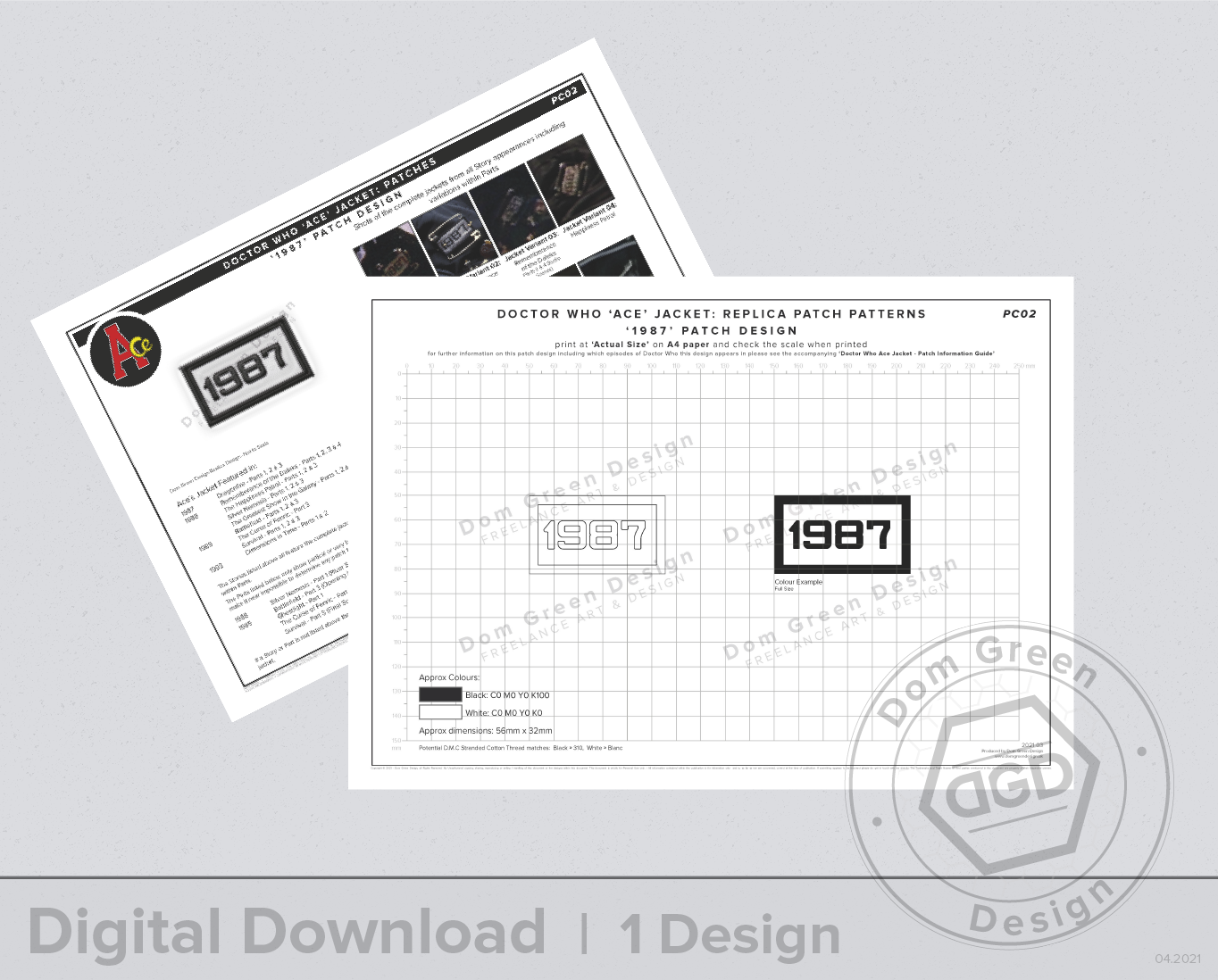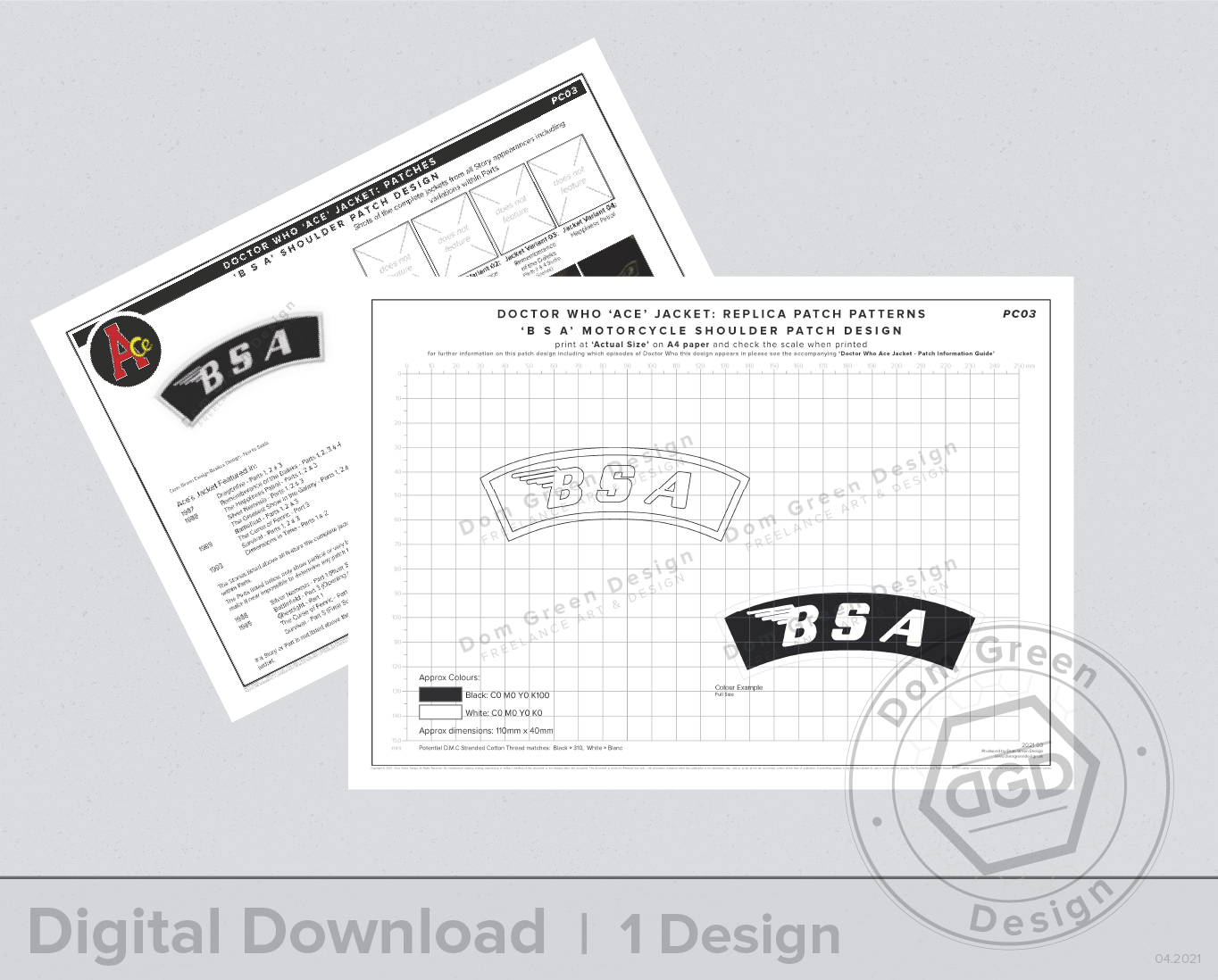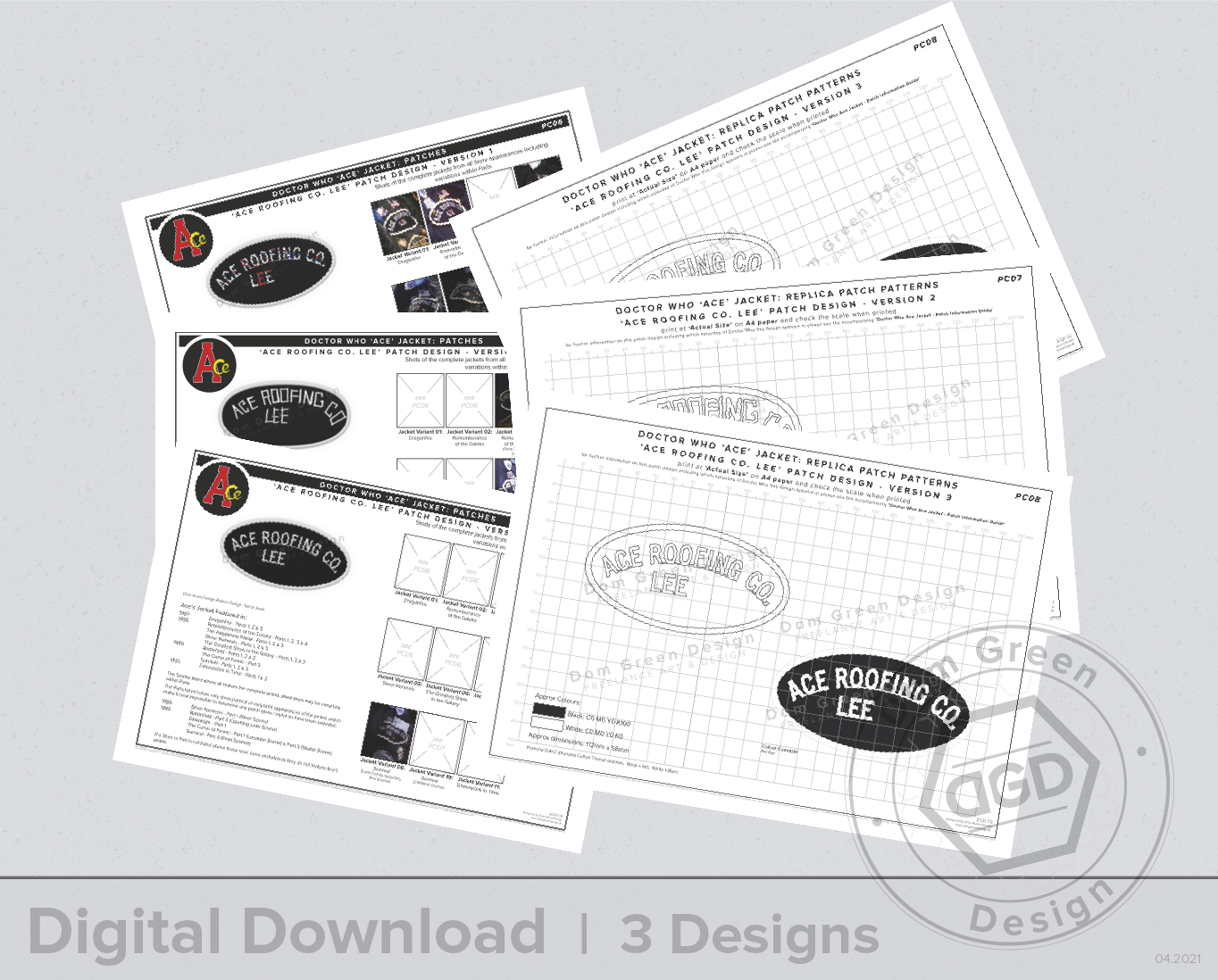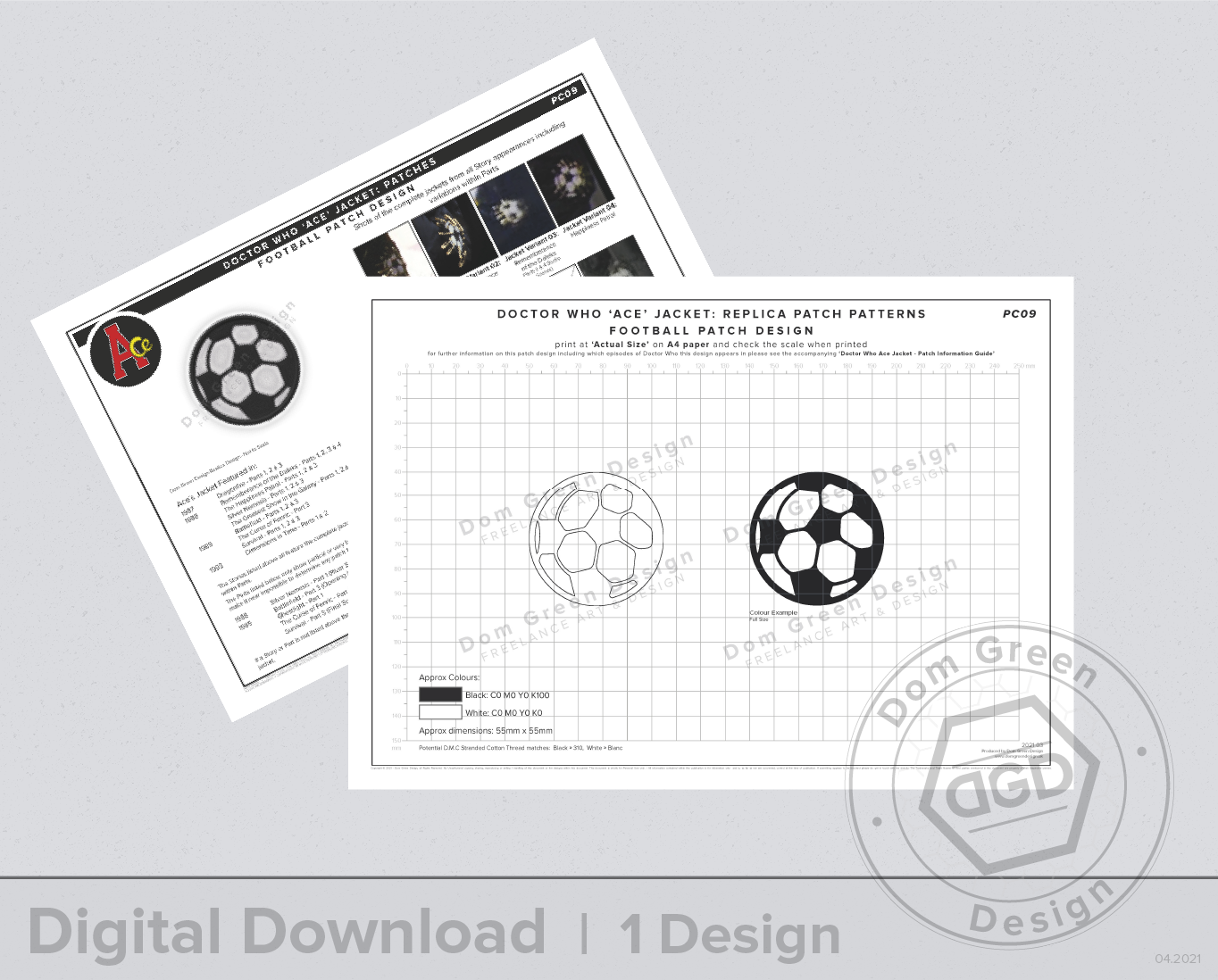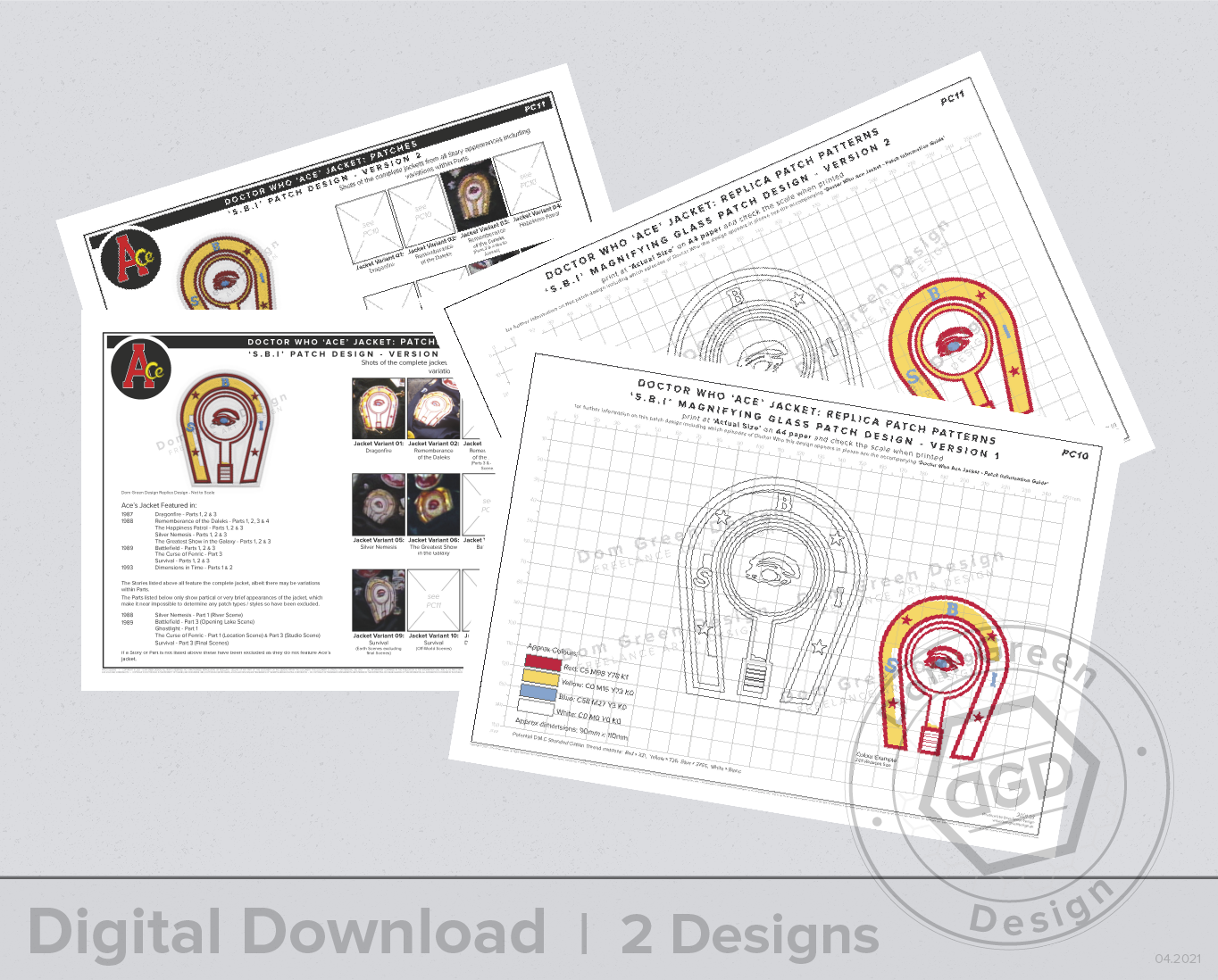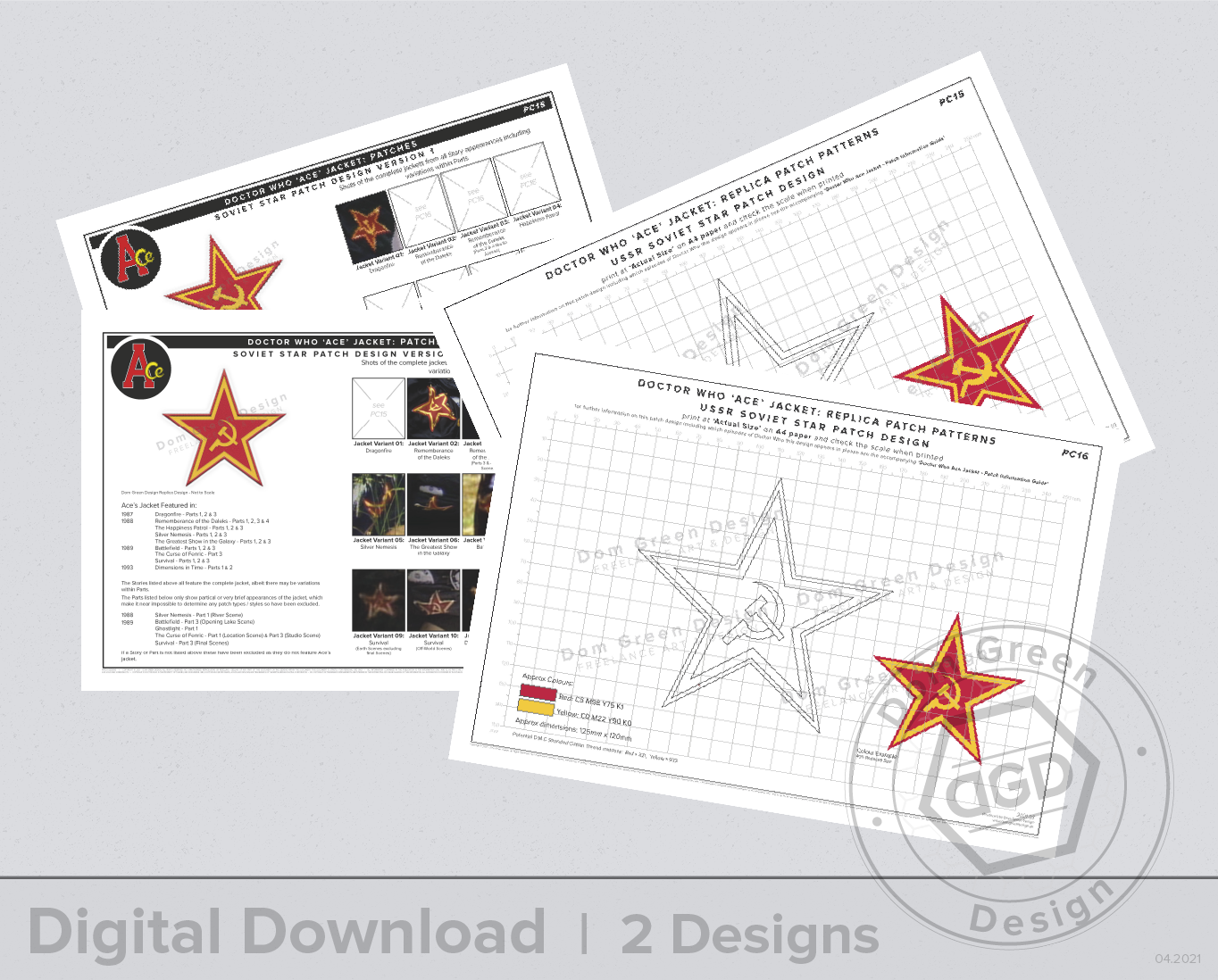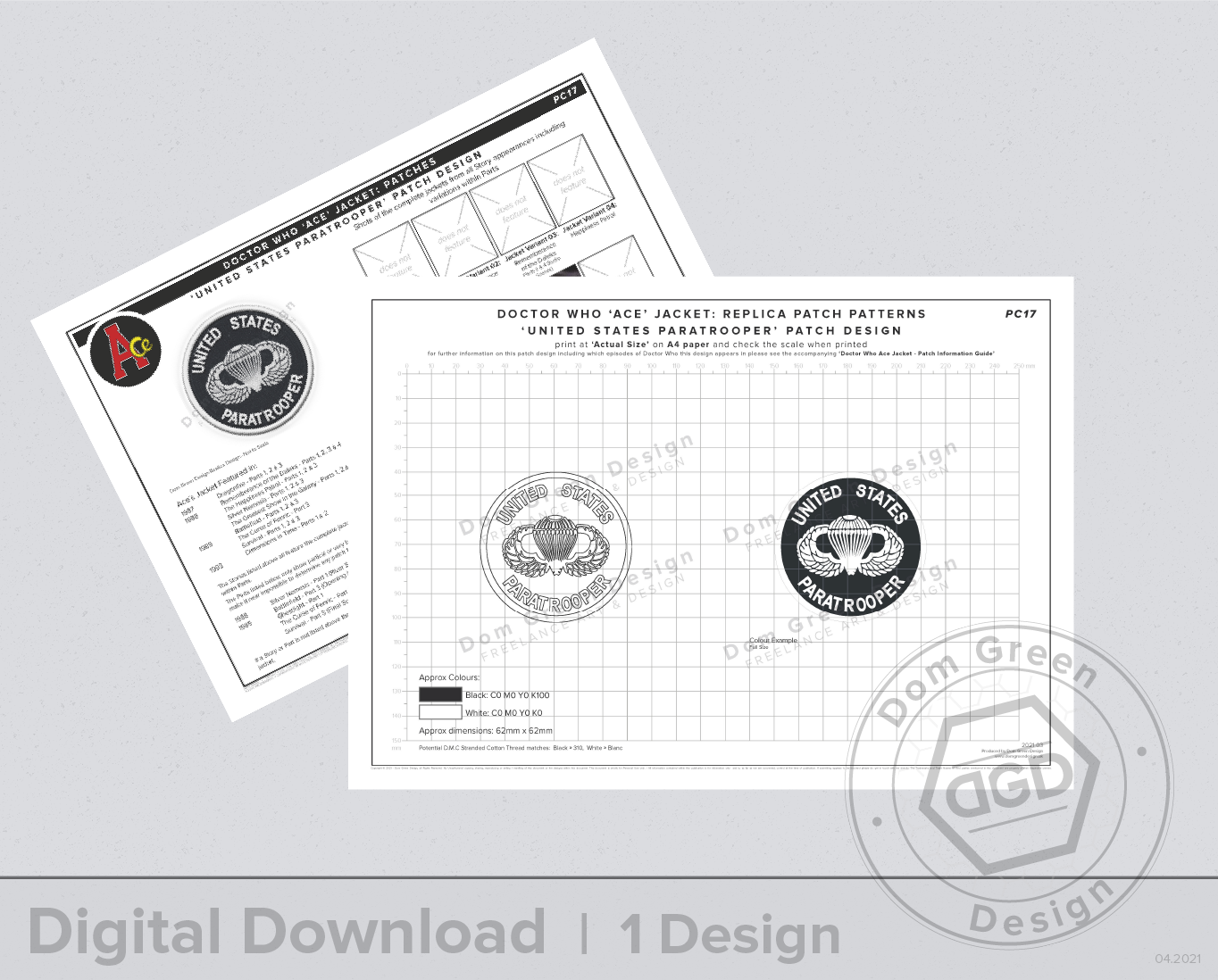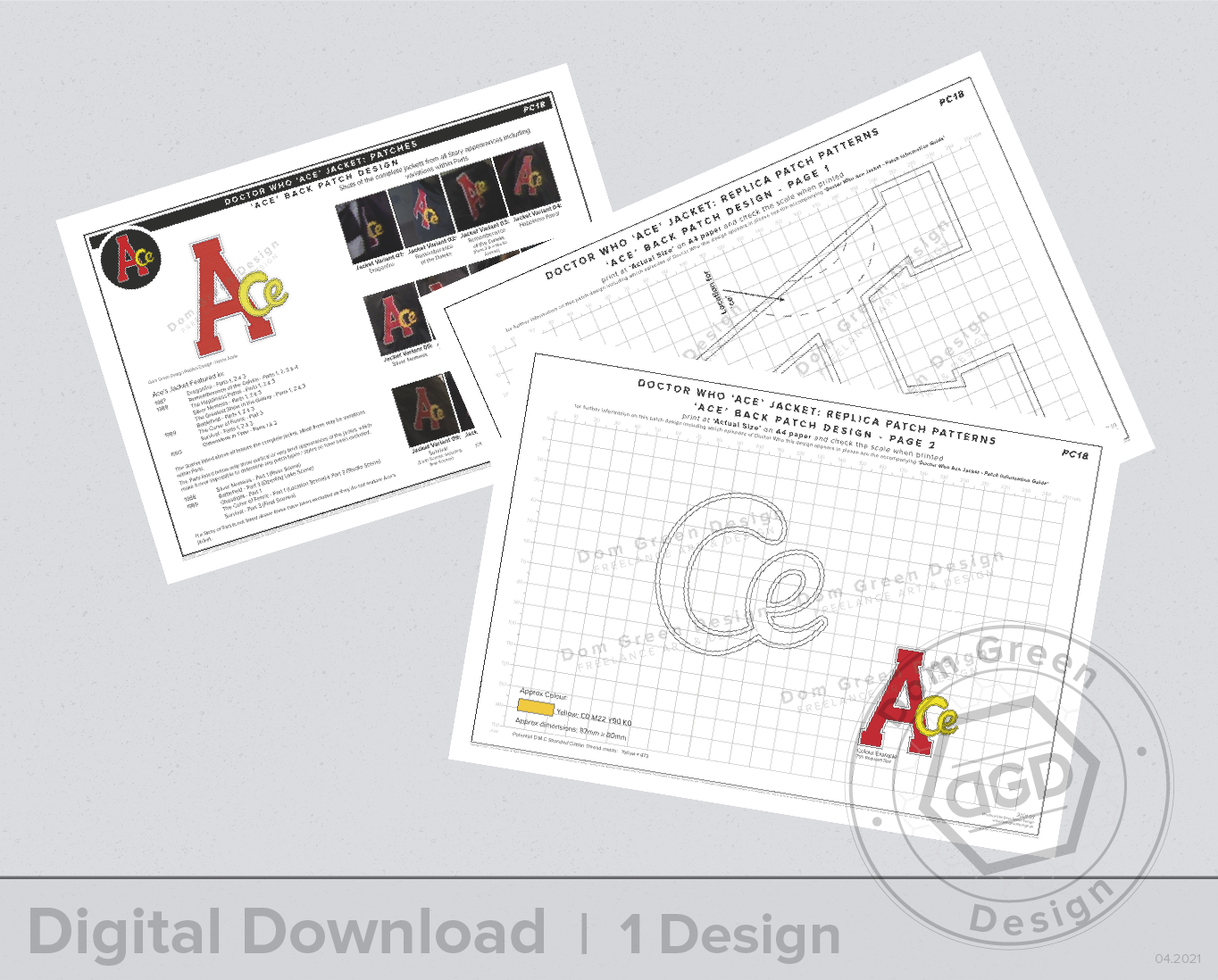 The patch patterns showcased above are all available to purchase from my Etsy Store in the link below
These replica patch patterns have been inspired by the hit BBC Science Fiction drama Doctor Who. During the 1980's, Doctor Who welcomed a new companion for the 7th Doctor, Dorothy 'Ace' McShane. Ace has always been a popular companion amongst Cosplayers but the challenge has always been trying to source accurate badge, patches and pins.

All the designs featured here have been replicated to match, as close as possible, to the ones featured within the episodes.
Below I have listed each design separated into which episode it is featured within:

PC02 – '1987': Every Episode
PC03 – 'B.S.A' Motorcycle: "Battlefield" through to "Dimensions in Time"
PC06, PC07, PC08 – 'Ace Roofing Co. Lee' Version 1, 2 & 3: Every Episode
PC09 – Football: "Dragonfire" through to "The Greatest Show in the Galaxy" and "The Curse of Fenric"
PC10, PC11 – 'S.B.I' Magnifying Glass Version 1 & 2: Every Episode
PC14 – 'Safe Driver Award Bell Atlantic': Every Episode
PC15, PC16 – USSR Soviet Star Version 1 & 2: Every Episode
PC17 – 'United States Paratrooper': "Battlefield", "Survival" and "Dimensions in Time"
PC18 – 'Ace' Back Patch: Every Episode