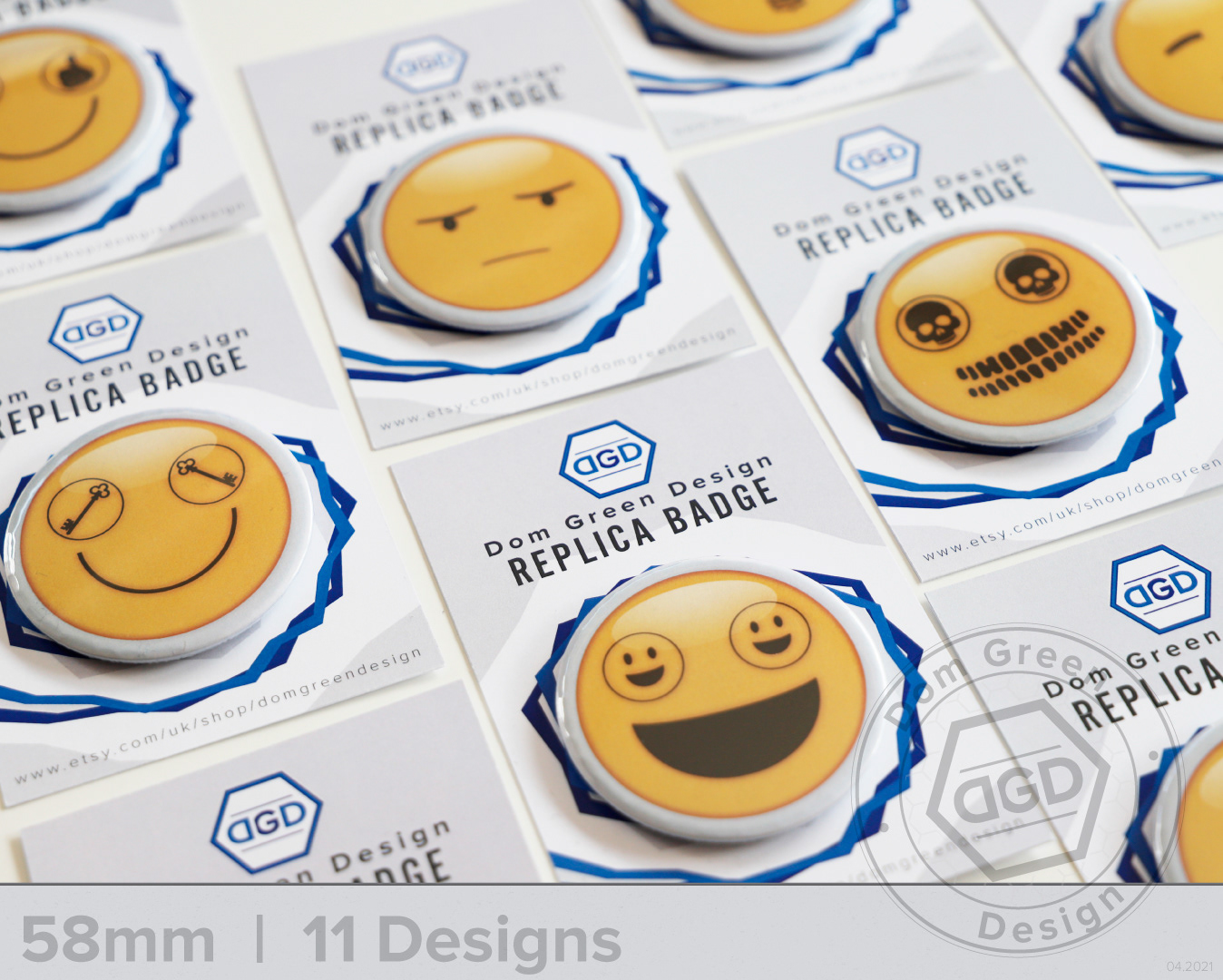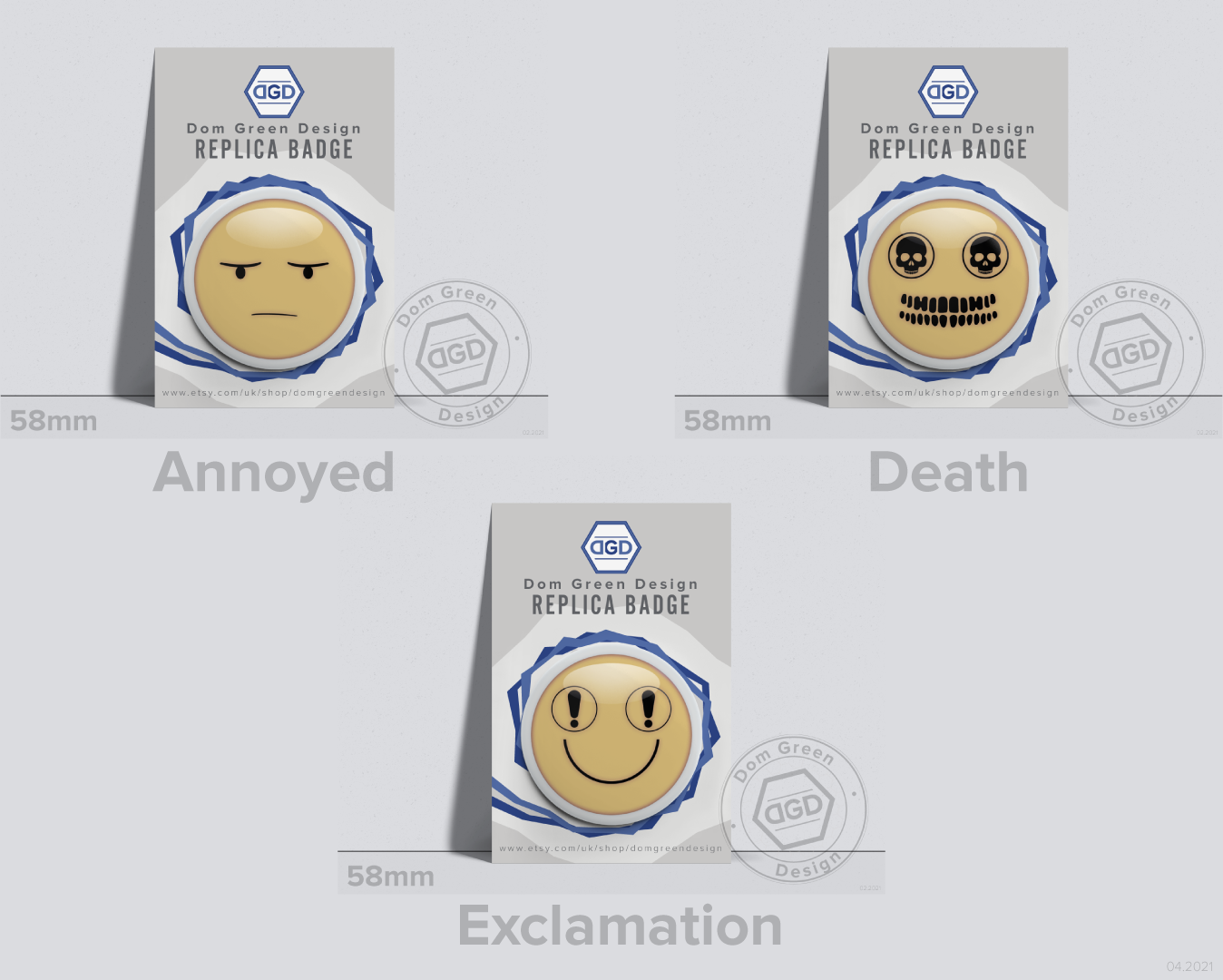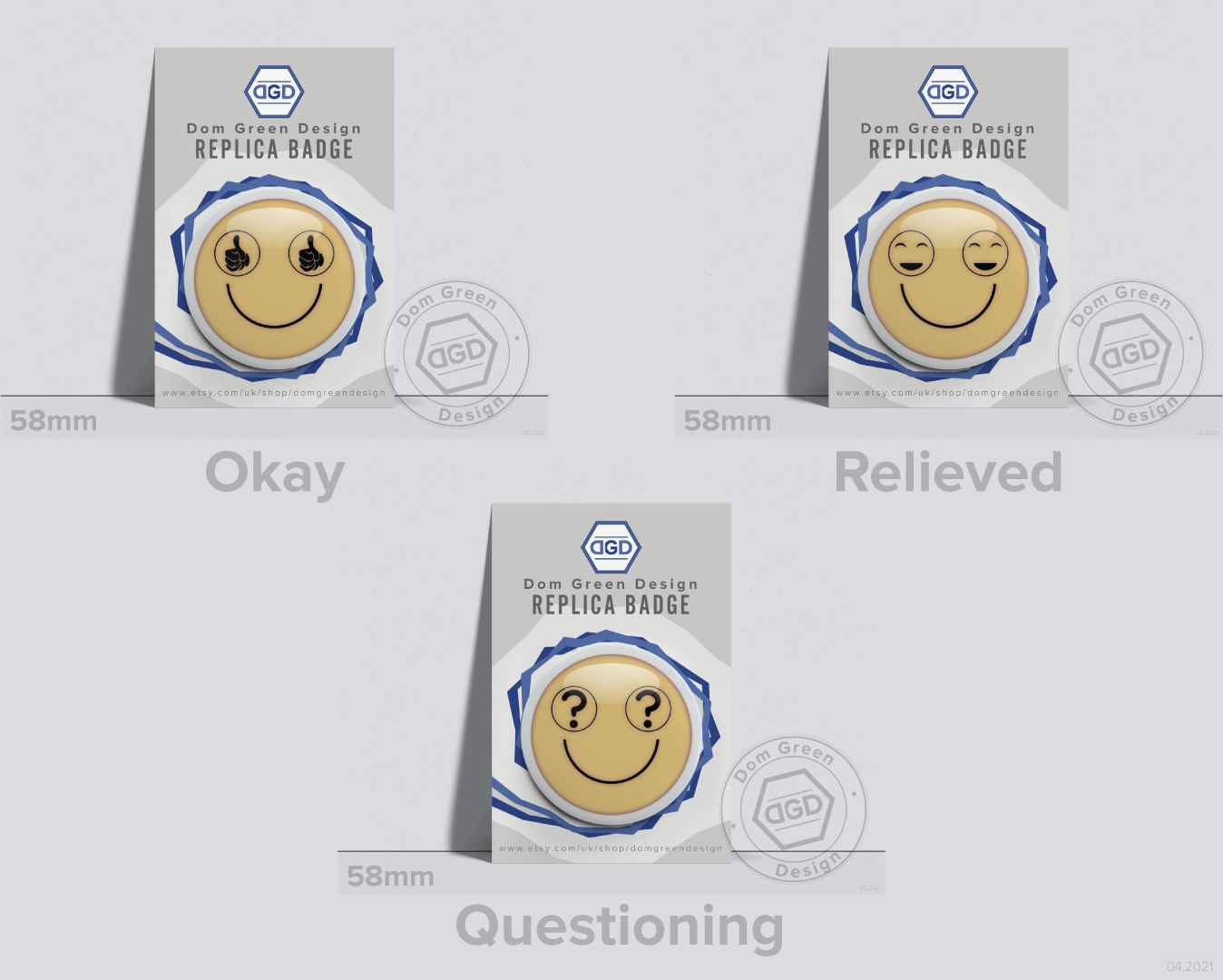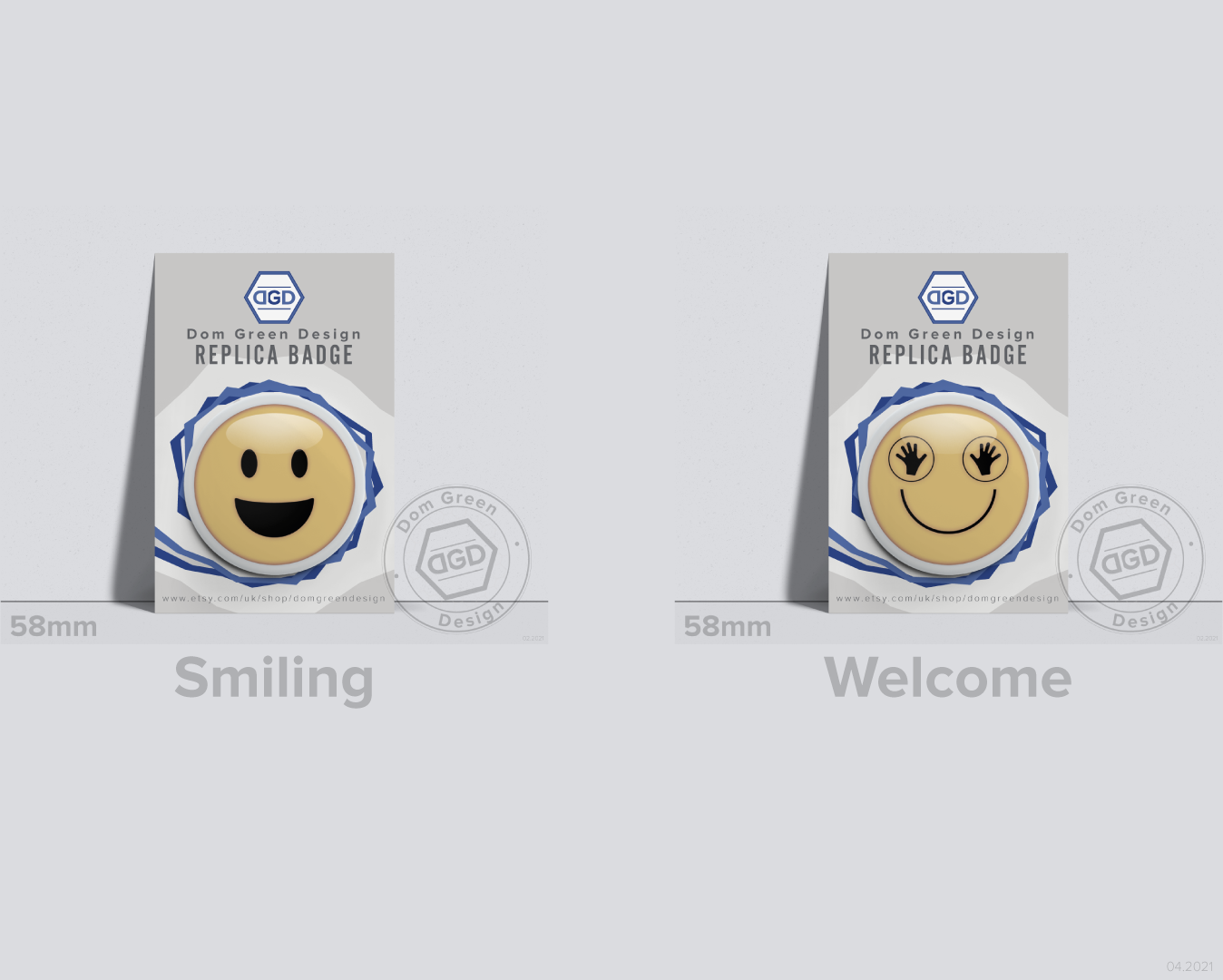 The badges showcased above are all available to purchase from my Etsy Store in the link below
These 58mm badges has been inspired by the hit BBC Science Fiction drama Doctor Who. During 2017, Series 10 featured an episode called 'Smile' featuring Peter Capaldi as 'the Doctor' and Pearl Mackie as 'Bill' materialising on a planet which uses emoji disks to track the emotions of its inhabitants and the Emoji Bots which read those emotions, just make sure you don't get sad as this could end in you subsequently being turned into plant food.

These badge designs represent the various emoji's displayed by the Robots throughout the episode either that be grinning, exclamation or death. These badges have been based on standard badge dimensions, 58mm diameter.
Below I have listed each design:
Annoyed, Death, Exclamation, Grinning, Key, Money, Okay, Questioning, relieved, Smiling and Welcome.
There was one design that I have not included which was a weapons related emote, I have made the decision to not include this even though I have made the design for it. This was a personal decision due to gun violence / association which I do not want to promote through a badge.