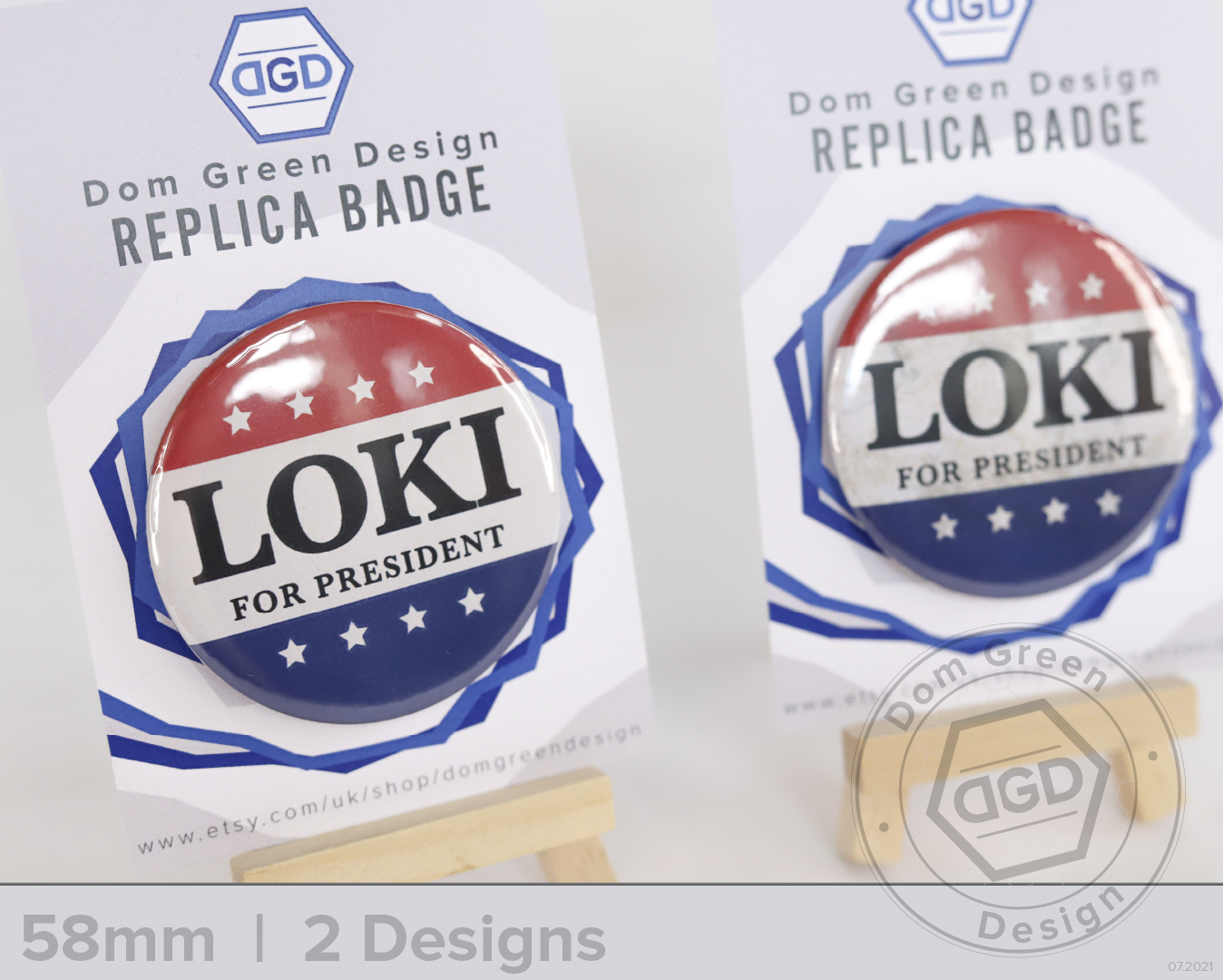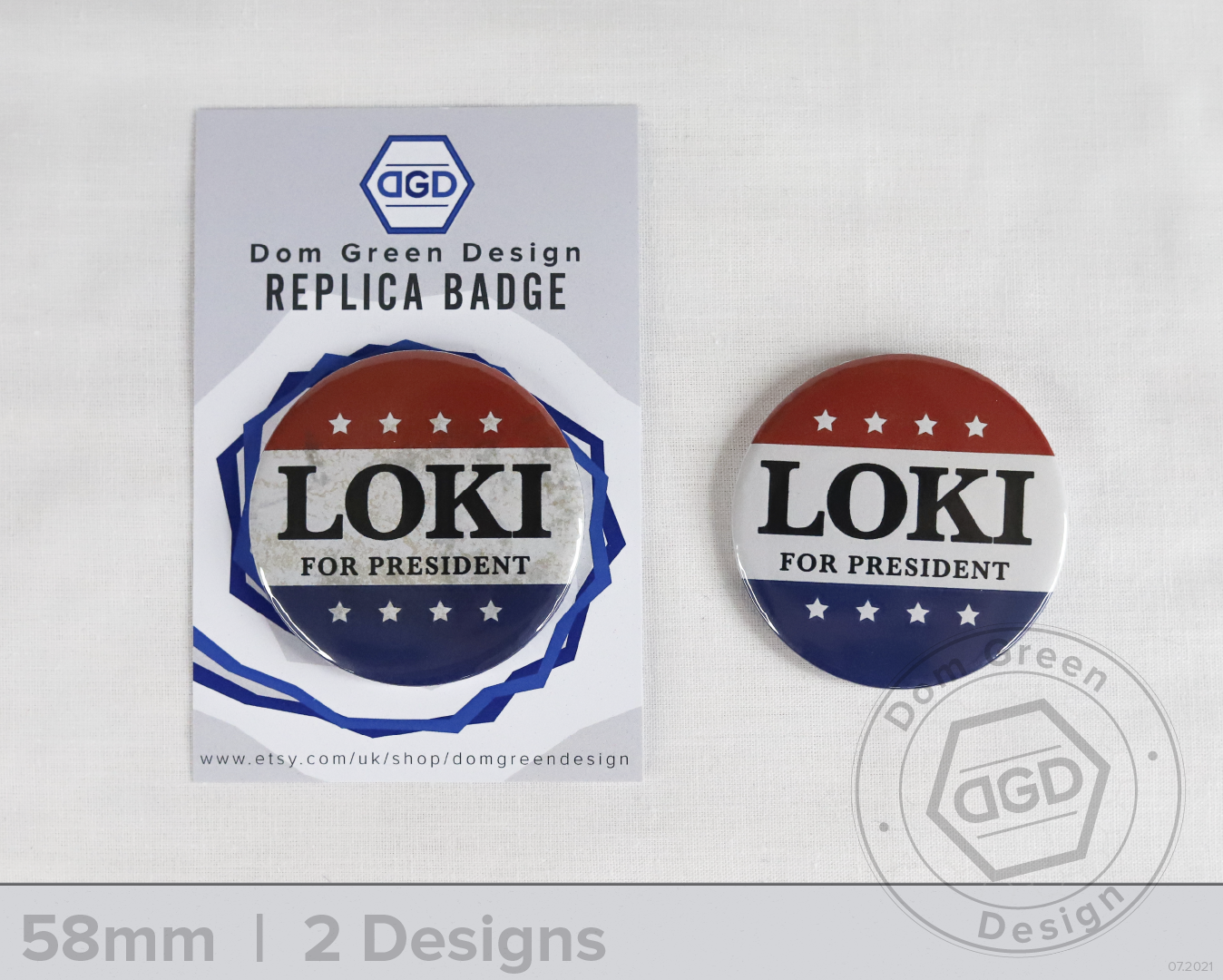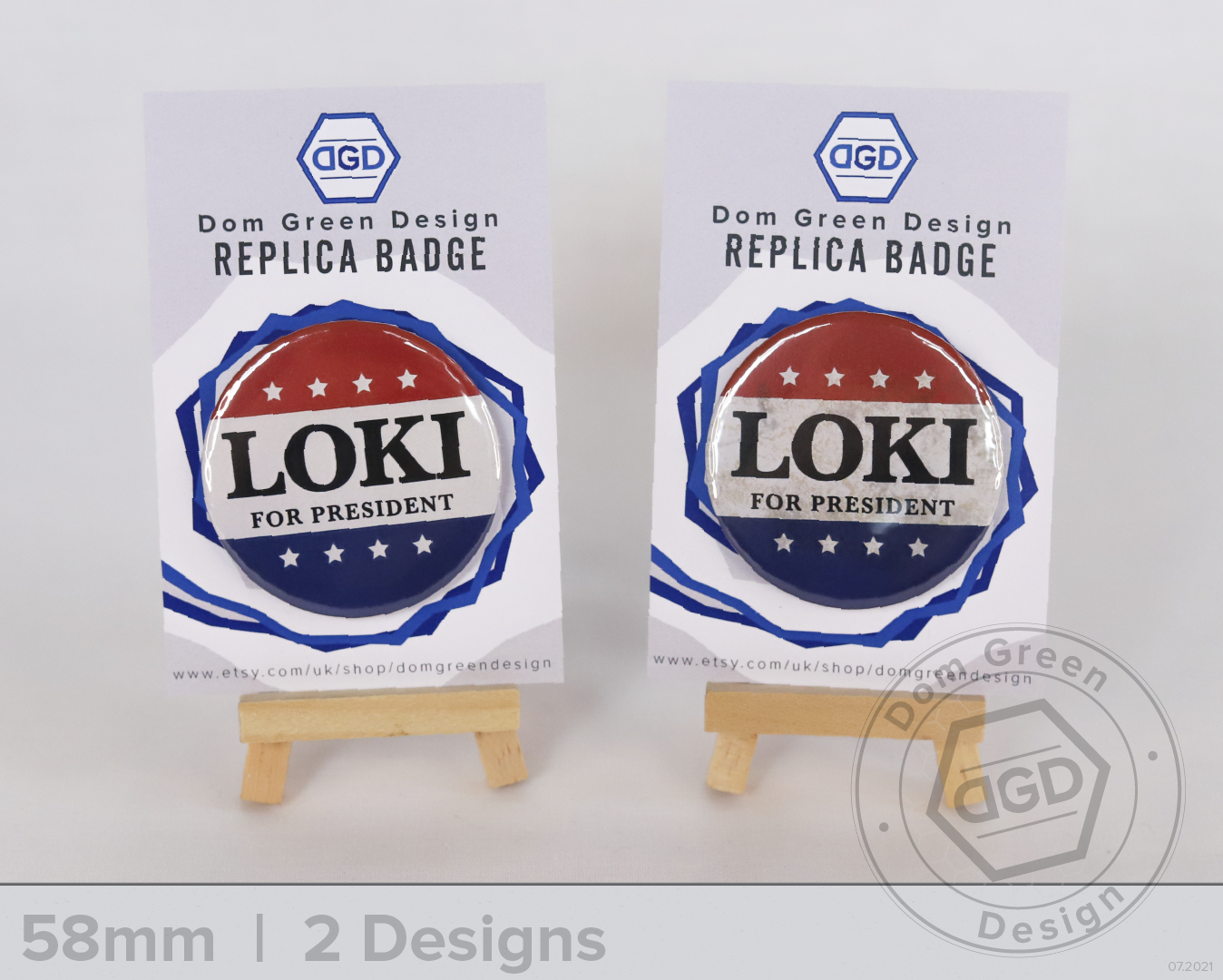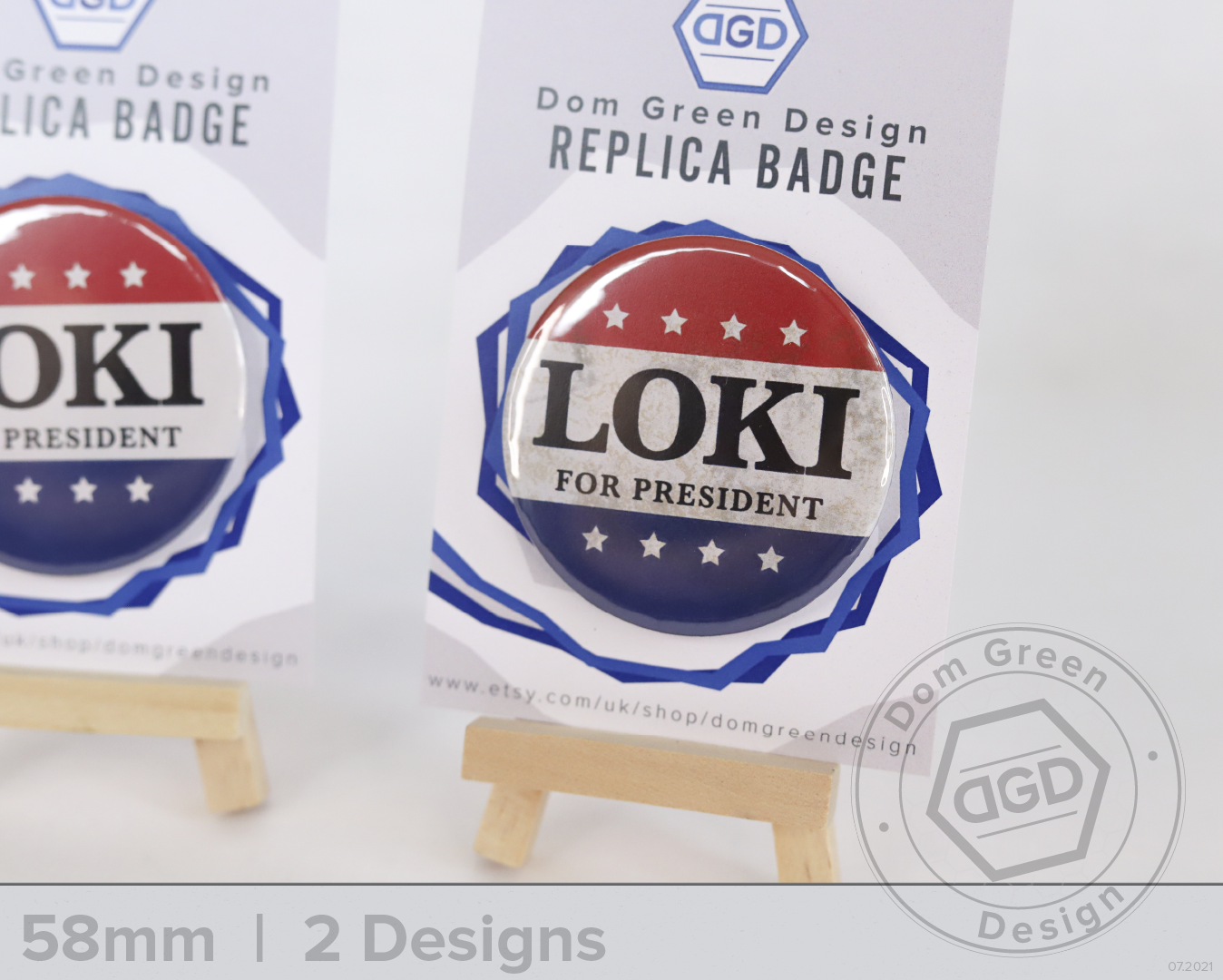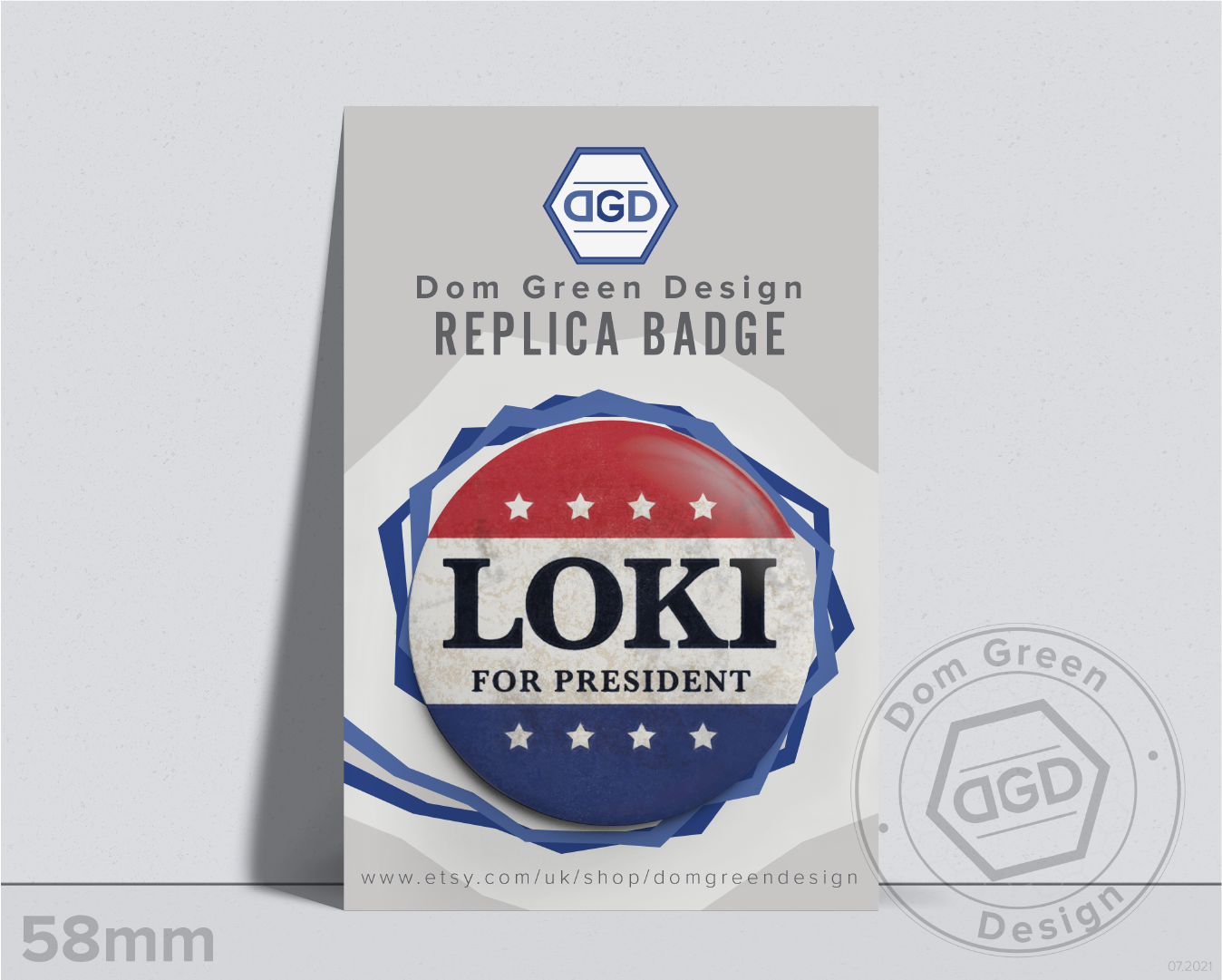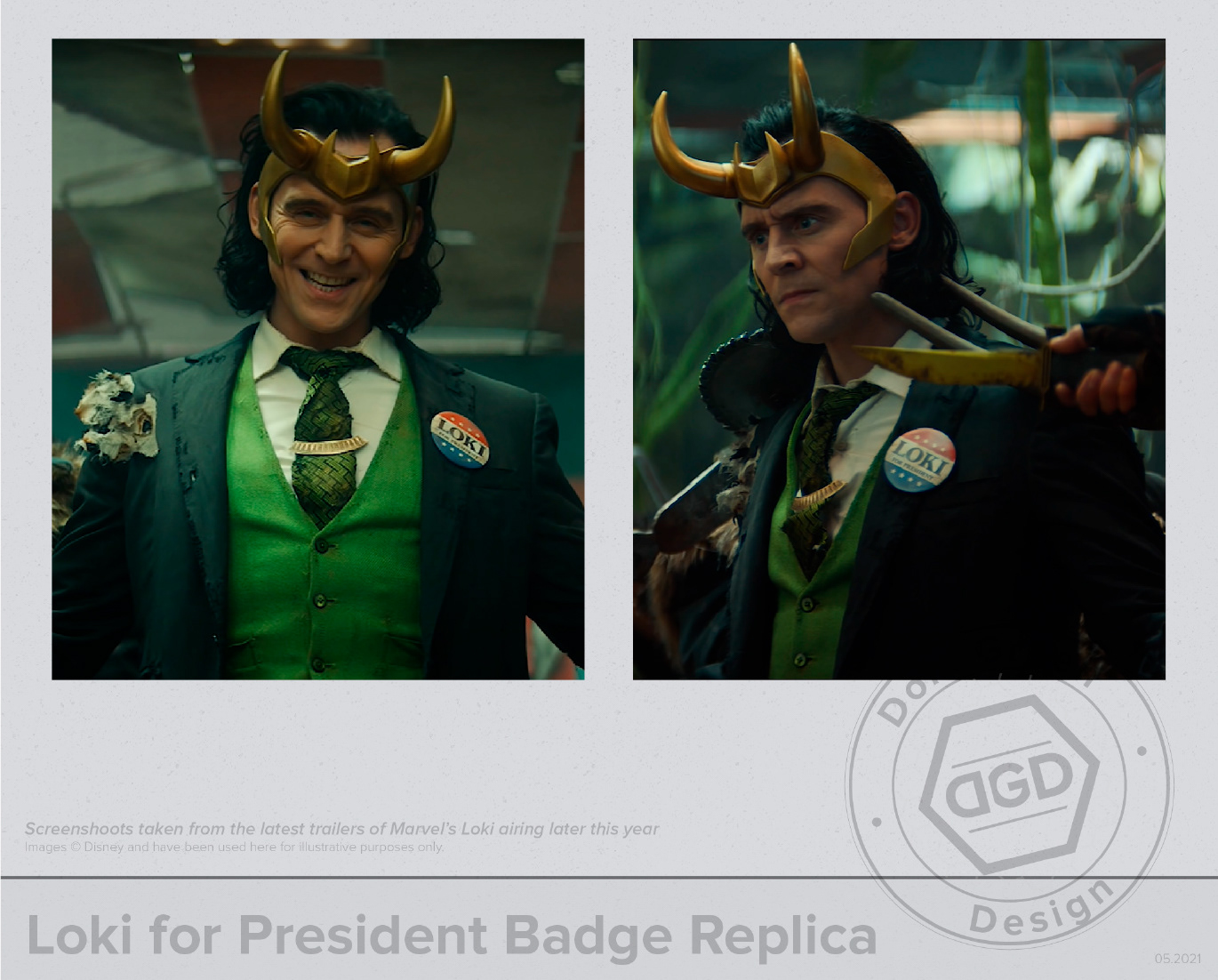 The badges showcased above are all available to purchase from my Etsy Store in the link below
This 58mm badge has been inspired by the up and coming Marvel and Disney+ TV Series Loki.
This design has been replicated to reflect the design featured within the 5th episode released by Disney and worn by President Loki within this episode. This badge has been based on standard badge dimensions, 58mm diameter.